Black men are more likely to develop prostate cancer and twice as likely to die from the disease, as compared to White men. Prostate cancer, of all the forms of cancer, continues to have the widest racial disparity. It is not solely a matter of differences in utilization of screenings. The racial disparities appear at every stage of the cancer continuum.

This month is a particularly relevant time to address persistent racial differences in prostate cancer, considering that April is National Minority Health Month. National Minority Health Month aims to raise awareness about health disparities that continue to affect people from racial and ethnic minority groups and encourage action through health education, early detection, and control of disease complications.
---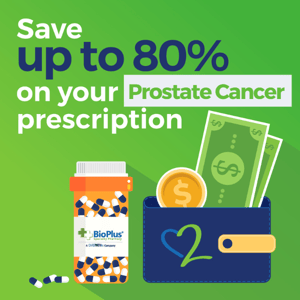 ---
After a prostate cancer diagnosis, the American Cancer Society (ACS) offers guidance to navigate treatment decisions. The ACS notes that the following factors should be considered in developing an appropriate treatment plan for each patient:

• The stage and grade of the cancer
• Age and expected life span of the patient
• Any other serious health conditions of the patient
• The feelings about the need to treat the cancer right away (since it is generally a slow-growing cancer)
• The likelihood that treatment will cure the cancer (or help in some other way)
• The patient's feelings about the possible side effects from each treatment

It is heartening that prostate cancer survival rates continue to improve, in part due to newer medications, including Zytiga (abiraterone acetate). Currently, more than 2 million men in the United States who were diagnosed with this cancer are still alive.

For patients who are diagnosed with prostate cancer, BioPlus Specialty Pharmacy is ready to partner with your office as the 'fast & easy' way to get your patients referred for the specialty medications they need.