BioPlus Specialty Pharmacy is now dispensing Xtandi, which is FDA-approved for the treatment of three types of prostate cancer.  
The prostate cancer medication Xtandi® (enzalutamide) is now available through BioPlus Specialty Pharmacy. Xtandi has been approved by the FDA to treat three types of advanced prostate cancer: metastatic castration-resistant prostate cancer (mCRPC), nonmetastatic castration-resistant prostate cancer, and metastatic castration-sensitive prostate cancer (mCSPC).
"At BioPlus, we aim to get patients get on therapy quickly and easily. We're faster than other pharmacies, which stems from our first-of-its-kind 2 Hour, 2 Day, 2 Click promise to providers and patients," shares Nicholas Maroulis, Pharm.D., Senior Vice President of Clinical Operations. Our service model starts with the 2 Hour Patient Acceptance Guarantee™, which ensures notification to physician offices in less than two hours whether a referred patient is accepted for treatment or not. After that, prescriptions move though our 2 Day Ready 2 Ship™ process. Throughout every step of the process, our copay assistance team helps ensure that financial hardships don't stand in the way of patient treatment.
---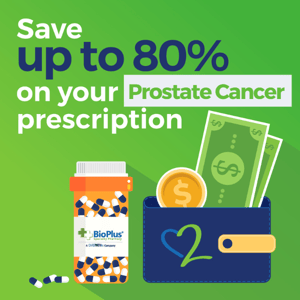 ---
Xtandi, which is manufactured by Astellas Pharma US, is a nonsteroidal antiandrogen medication that works by inhibiting androgen receptors (including testosterone), which helps slow cancer cell growth. This oral medication is appropriate for prostate cancer treatment in cases in which the disease no longer responds to a hormone therapy or surgical treatment to lower testosterone, or in those in which the cancer has spread to other parts of the body and responds to a hormone therapy or surgical treatment to lower testosterone.
The current COVID-19 pandemic is not affecting the availability or delivery of this medication. If you are a healthcare provider who wants your patients to receive the highest level of patient satisfaction during their medication therapy, refer your patients to BioPlus.